We Love the Rolex Datejust!
Since 2010 I've been wearing Datejust watches on and off and I absolutely love these iconic timepieces by Rolex – steel ones, two/tone and full gold models, Silver/Black/Blue & Purple dials, Brick dials, Linen dials, Boiler Gauge dials, Gilt and Porcelain dials, i think i've owned and wore most of these (vintage) Datejust watches. Datejust with Stick hands, Sword hands, Dauphine hands and Jubilee or Oyster bracelets. It truly has to be one of the most versatile Rolex watches ever made.
In 2006 I had the absolute pleasure of visiting the Rolex International HQ and Final Assembly and Quality Control factory in Geneva (as part of my watchmaking education). One of our questions for the Rolex executives we had the pleasure of enjoying lunch with was; which Rolex watch is the absolute best seller? you guessed it, the Datejust! It really is a legendary and Iconic timepiece and has been doing it's job since 1945!
It's impossible to show all the different Datejust references and configurations that exist just in this post alone, but below is a selection of a few Datejust watches we sold throughout the years and are are still noteworthy of mentioning.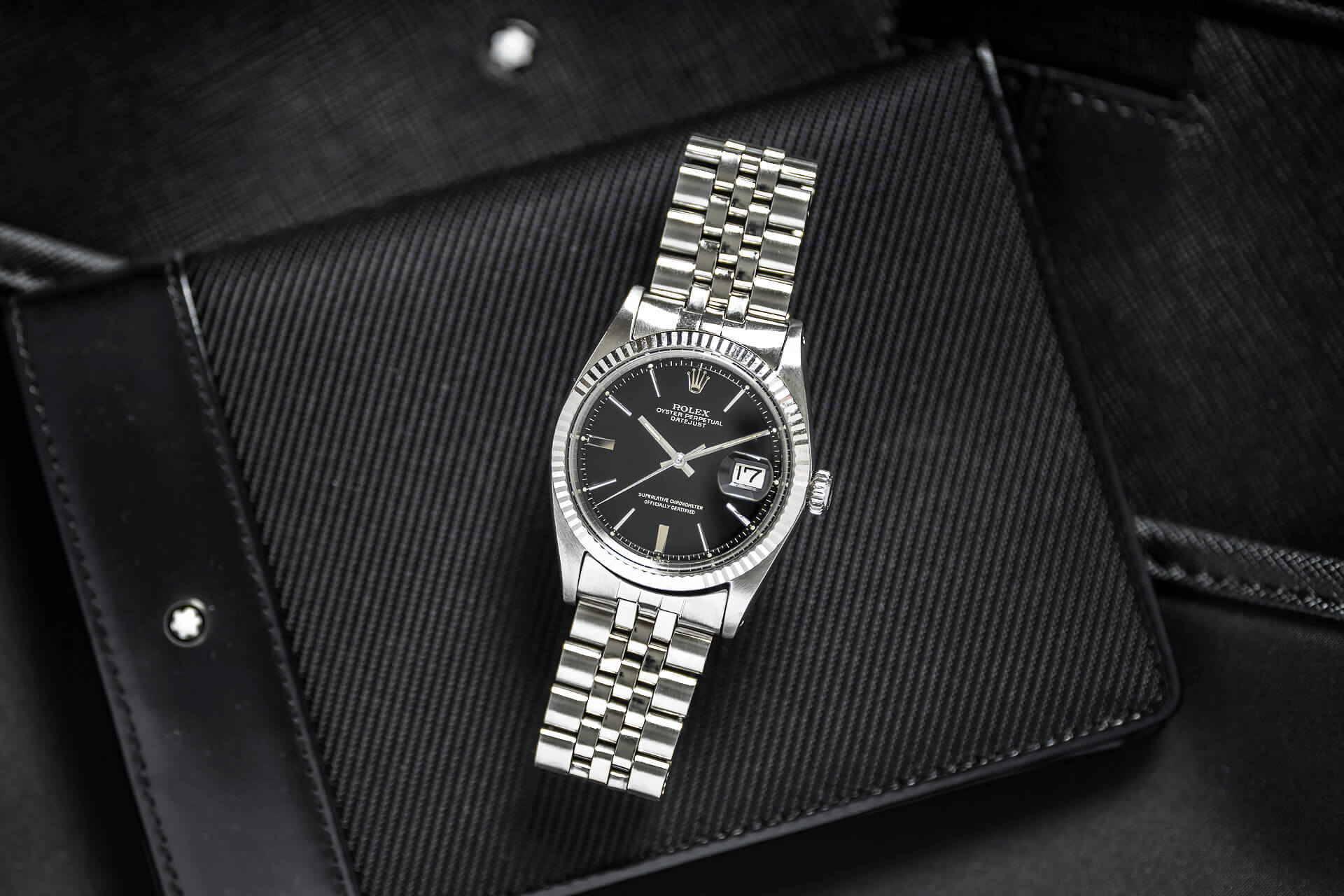 Datejust, reference 1601 from 1967 with perfect glossy 'Gilt' dial.
Datejust, reference 16220 from 1991 with the brightest white 'Porcelain' dial.
Datejust, reference 1611 with blue 'Bricks' dial from 1968. This watch is rarer than hen's teeth!
Datejust, reference 16014 from 1988 with grey 'Tapestry' dial.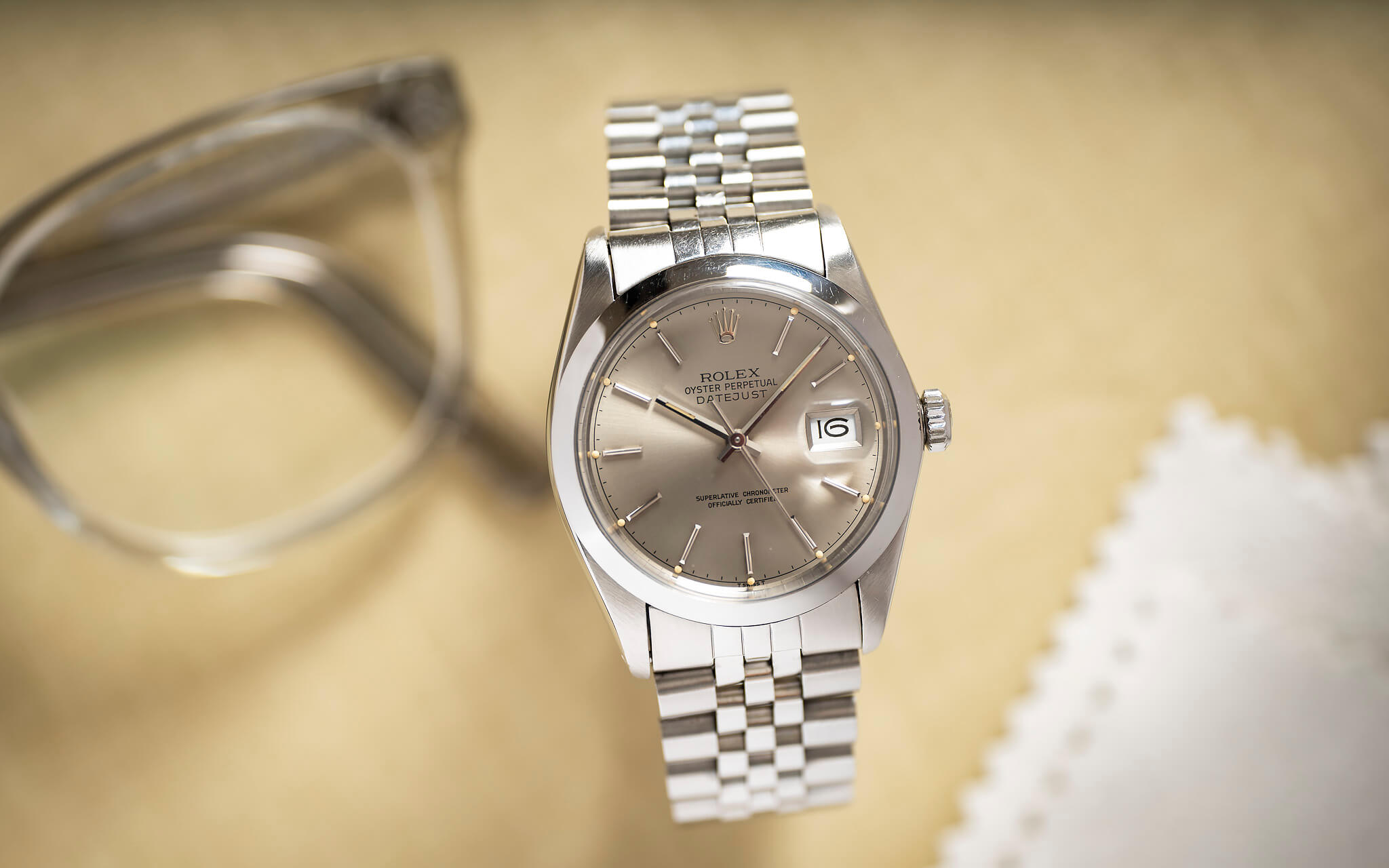 Datejust, reference 16000 from 1982 with an incredible Taupe coloured, closed minute track dial – very rare.
Datejust, reference 16030 from 1979 with rare, black Tapestry dial. Seen here on our Natural Nubuck strap.
Datejust 'Thunderbird' Turn-O-Graph reference 16253 – 18k gold & stainless steel. 
Datejust, reference 16030 with matte blue 'Indigo' dial from 1979.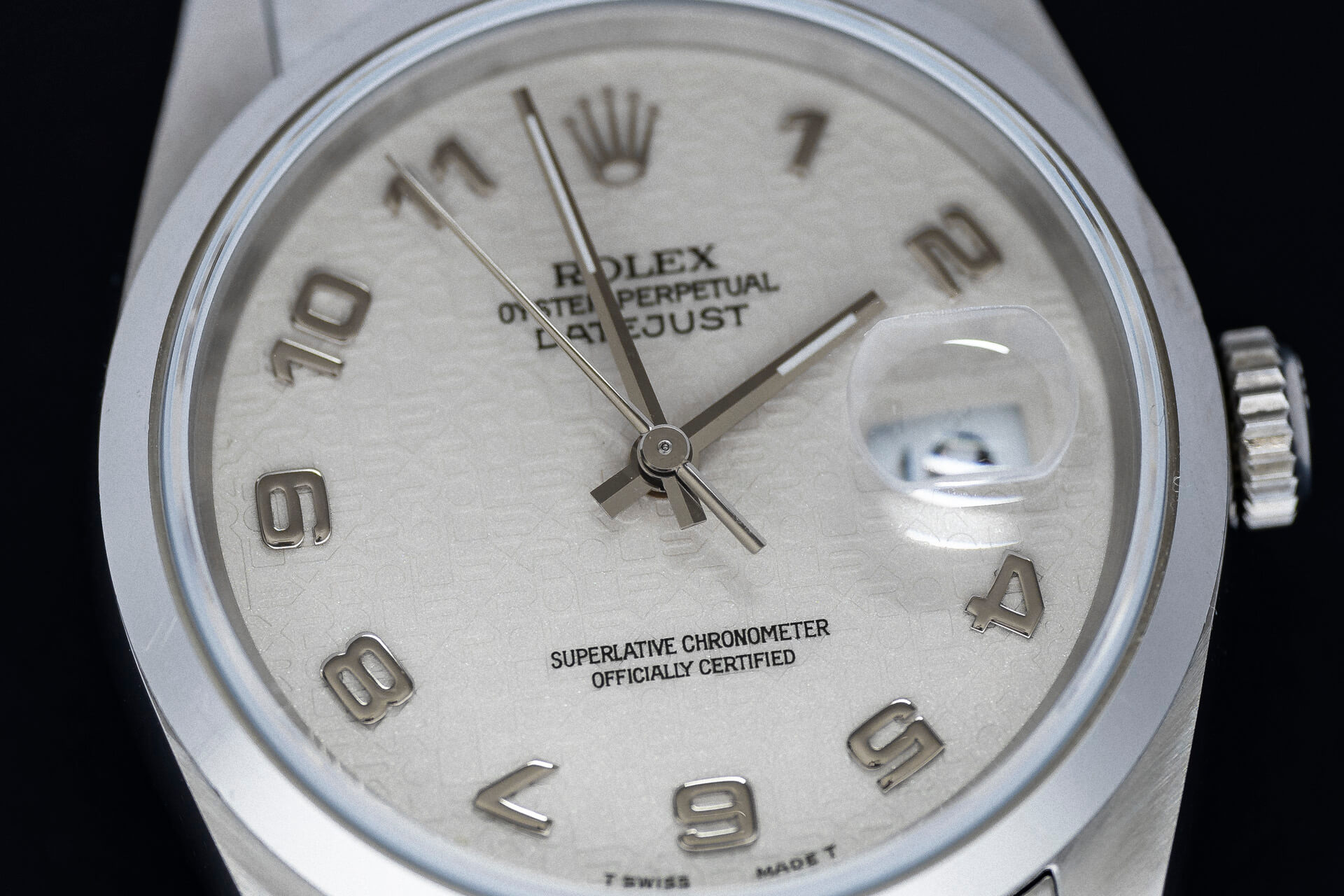 Datejust, reference 16200 with sparkly 'Jubilee' dial from 1991
Have a browse through our current watch collection and see if any new Datejust watches made it to our website! Looking for something specific or have any questions? Please don't hesitate to get in touch!