Acrylic vs Sapphire; The pros, cons, and how it affects the look of your watch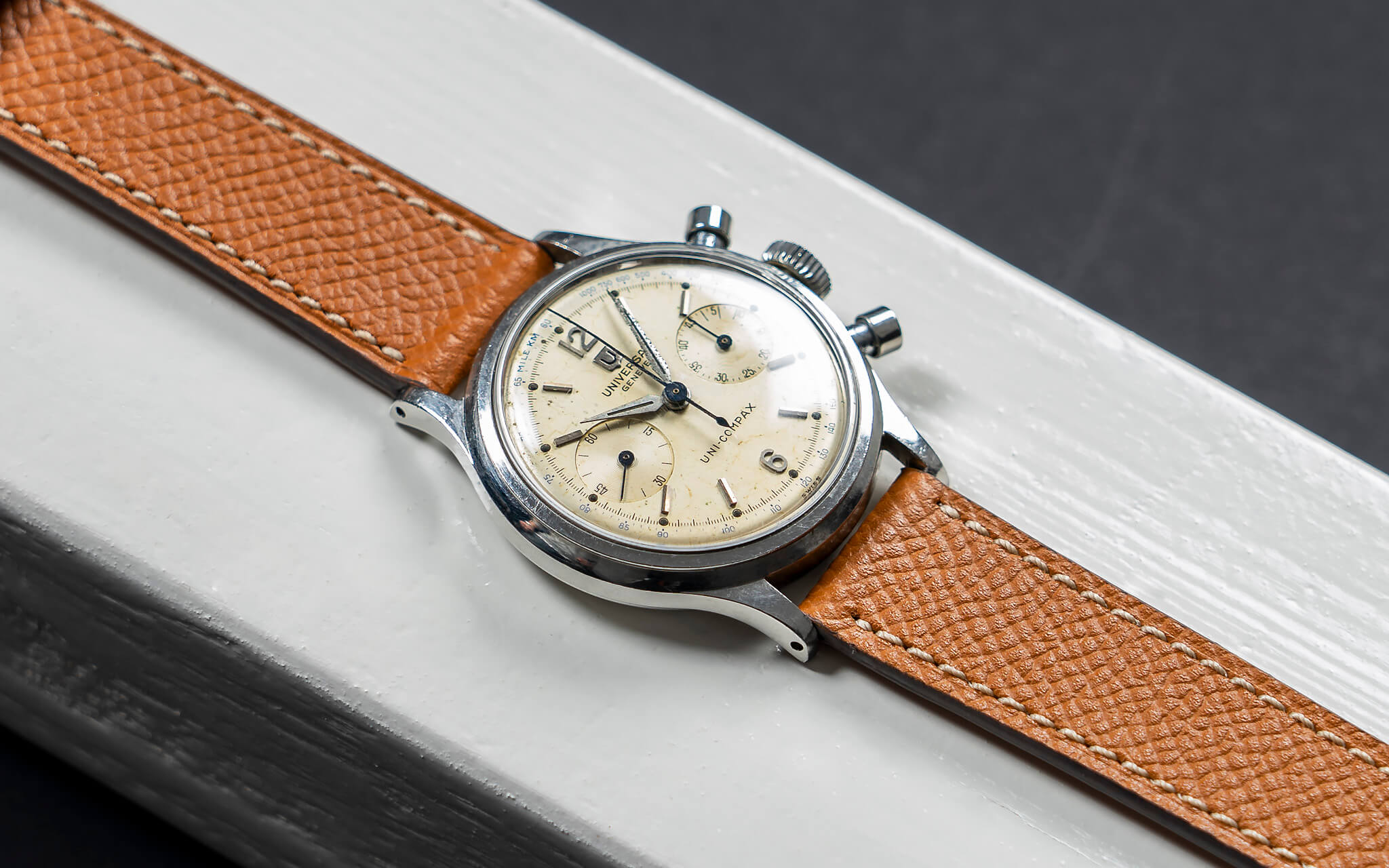 Synthetic sapphire is today the most common material to craft crystals out of to protect the dial and hands of a watch. Nearly all Swiss watches are fitted with them. As it scores a 9 on the Mohs hardness scale, with only diamond being harder, it is very scratch resistant. Coins, a knife, or steel nails can't make their mark on this material. In watchmaking, it replaced acrylic glass because of these qualities.
At Rolex, this change was quite gradual. The first model to be fitted with a sapphire crystal also happened to be the brand's very first quartz watch. The ref.5100 was launched in 1970 and powered by the famed Beta 21 quartz movement. This caliber was developed by the Centre Electronique Horologer (CEH), a partnership of various Swiss brands, including Rolex, Patek Philippe, Omega, and Piaget, aiming to develop the very first (Swiss) quartz movement. While the ref.5100 was a one-off series for Rolex, its successor, the Oysterquartz collection, would all be fitted with sapphire crystals. For their mechanical counterparts, things moved quite a bit slower. The Rolex Date ref.1530 was the first to welcome a sapphire crystal in 1975, but for the first watch with this type of crystal from the Professional collection, clients had to wait until 1978, when the Sea-Dweller (ref.16660) appeared. For the first Submariner without a date function, it wasn't until 1990 that a sapphire crystal was introduced.
Today all new Rolex watches feature a sapphire crystal. While this makes a lot of sense in terms of performance, there are also a few cons. While sapphire crystal rarely scratches, when it does, replacing it is almost evident. One of the benefits of acrylic glass is that while it scratches far more easily, shallow ones can be buffed out. This can be done with a polishing machine, but there are also special fillers on the market for this. Another benefit is that acrylic glass doesn't shatter. This was one of the reasons why the early Omega Speedmasters that NASA used for their manned spaceflights had to be fitted with a crystal made of this material, despite sapphire being already available.
Another reason why, in particular, vintage collectors are fond of a crystal made out of acrylic is the way that it breaks the light. It gives the dial a softer tone, which is now also associated with vintage timepieces, while sapphire crystal has a slightly harsher effect. Each has its place in watchmaking; for some, it is even a reason to prefer a certain reference over another.