Is my watch waterproof?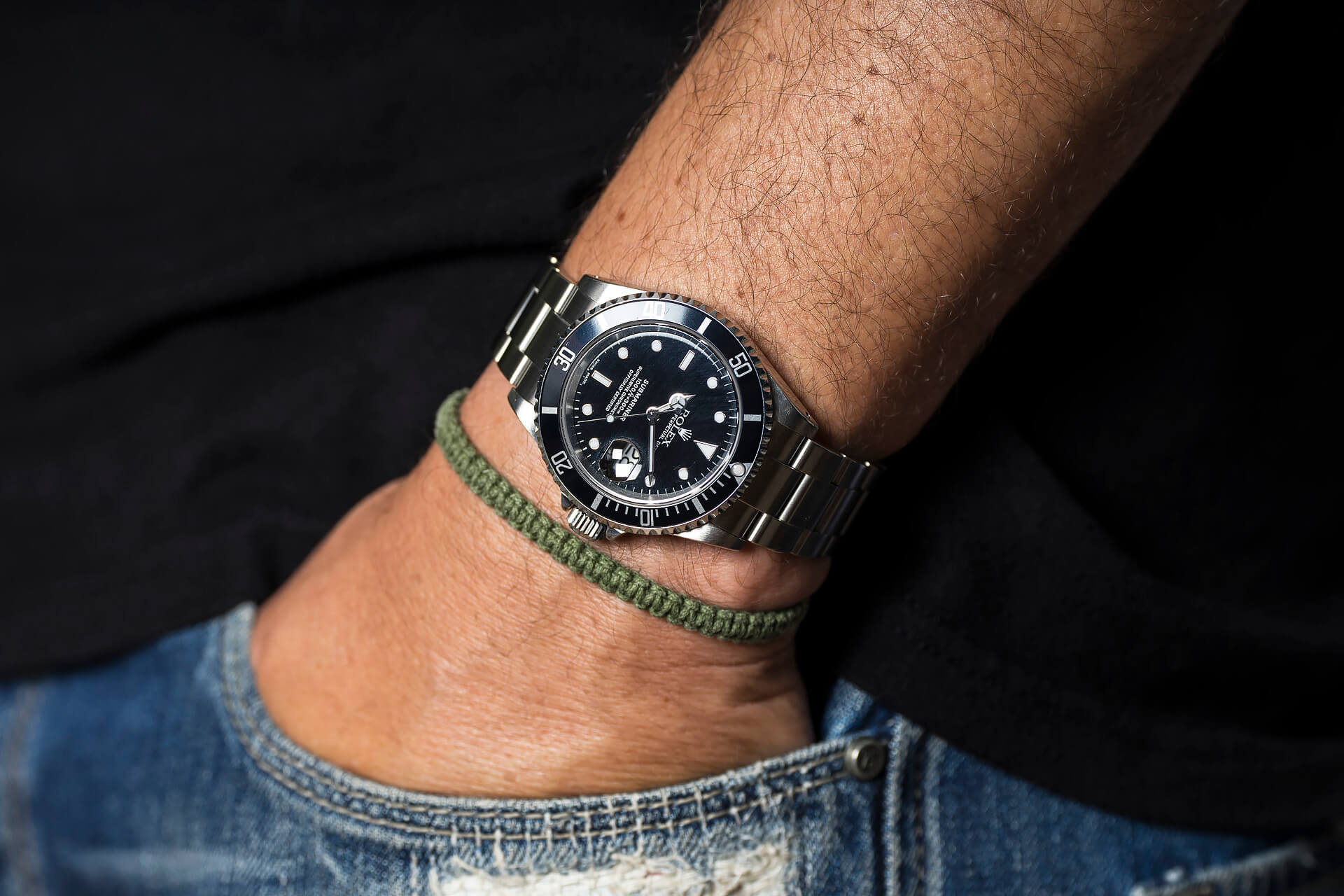 Is a question we get asked quite often here at WWH, and the answer really is.. yes and no. It all depends on the watch and it's case construction, and factors like keeping your screw-down crown tightened against the case. Waterproof is a confusing word anyway, I prefer to use the term water resistant. A watch is water resistant up to a certain depth, or better yet, resistant to a certain water pressure that is equal to a certain depth. The case construction of your watch, along with the crystal and the seals & gaskets will keep out the water that's trying to get pressured into your watch, but only if you know how to translate the depth ratings mentioned on your dial or case-back correctly. Go swimming or diving with the wrong watch and it will be ruined forever..
We will keep it simple and sum up the different depth ratings below, followed by a short explanation – Just check which depth rating applies to your watch and you will know exactly what, and more importantly, what not to do this summer while wearing your favorite watch.
30 meters (3ATM) is a common rating on vintage and (modern) dress-watches. Please note that this does NOT mean you can dive down to 30 meters below sea level with this watch. It really means your watch will withstand drops and splashes, washing your hands is OK and with a 30 meters 'depth' rating your watch will withstand some rain. Please stay away from showers, swimming pools and oceans!
50 meters (5 ATM) a bit of a crazy rating, really the same applies here as with 30 meters water resistance.. splashes of water, hand washing and rain is OK, still no swimming and diving with your watch at this point. Again, stay away from showers, swimming pools and oceans!
100 meters (10ATM) Now the fun starts.. You can shower and go swimming and/or snorkeling with your watch. These type of watches are usually fitted with a screw-down crown and a screw-down case back, these features will ensure a higher level of water resistance compared to the watches above, however still no deep-sea diving with a 100 meter water resistant watch.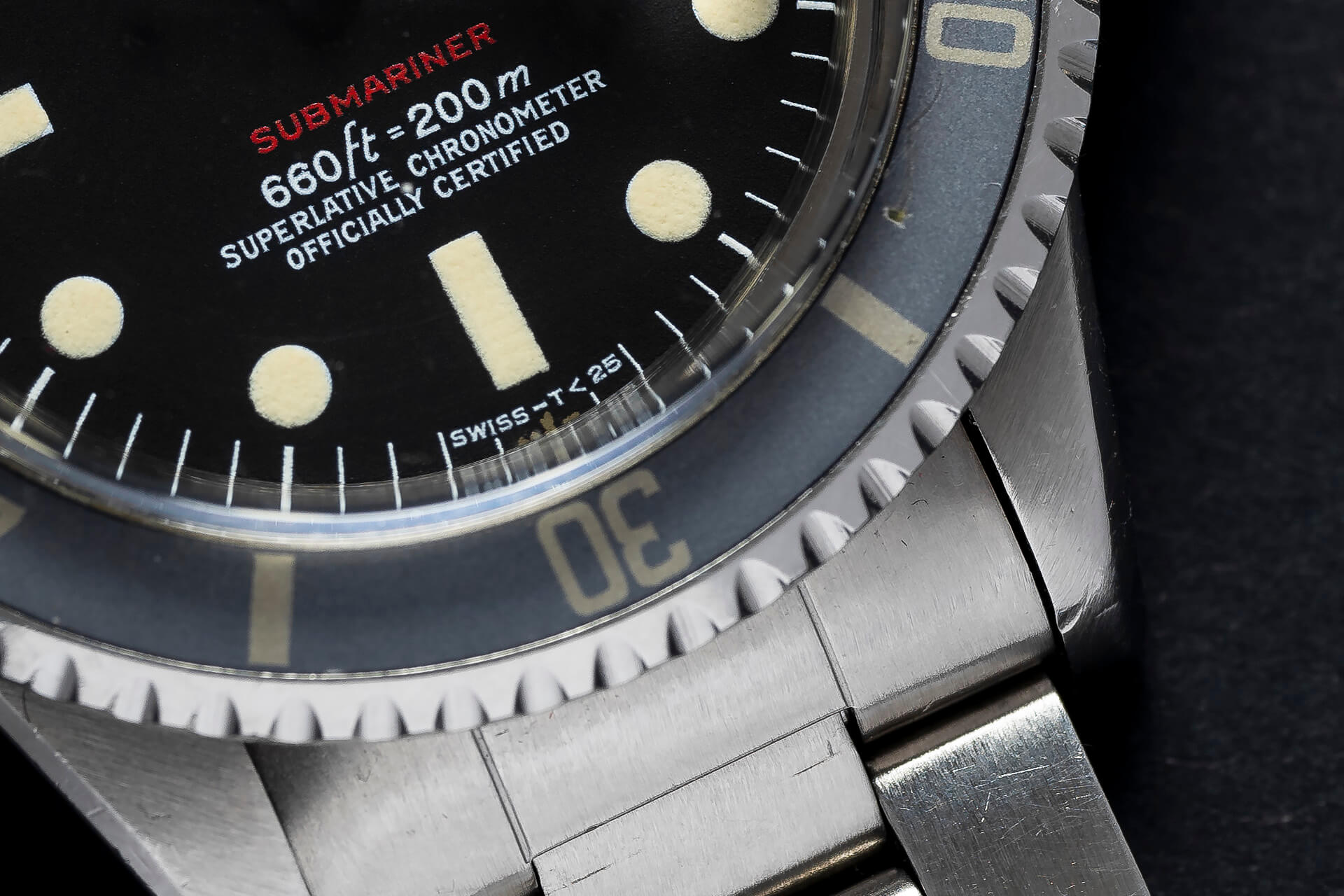 200 meters (20ATM) We're slowly 'diving' into the professional level here, at 200 meters it means that activities like swimming, snorkelling or even skin diving are completely cool. Wrist watches with this level of water resistance are again, like the 100 meter watches, fitted with screw-down crowns and screw-down case-backs and will usually have thicker crystals (up to 5mm) These watches will perform very well for all types of water-sports, above or below sea level.
300 meters and up (30+ATM) You arrived at the professional level, this is where true dive-watches are born. Wrist watches with a 300 meters indication are fitted with all the diving features mentioned above and are designed for swimming, diving, skin diving AND saturation diving. Most likely watches with a 300 meter water resistant indication will also have a Helium Escape Valve (on the left side of the case) this valve ensures that when saturation or mixed gas divers are resurfacing from a deep dive, the helium caught in the case can escape during decompression. if your timepiece is rated to 300 meters or beyond, your watch will be completely fine in almost any underwater adventure.
Chronographs Watches With the exception of a few chrono's with screw-down pushers, for example the Rolex Daytona, the Tudor Heritage line and a few other brands, most chronographs are not water resistance. For instance, I've seen numerous Speedmaster watches completely destroyed by salt water because the factory specs showed a 50 meters water resistance, and the wearer thought that it was OK to dive down to 25 meters with his Speedmaster.. Goes to show how important it is to understand your watch's 'depth' ratings. If you own a chronograph watch without screw-down pushers my advice would be to not shower, swim or dive with your watch, period – Especially if that chronograph is a vintage example!
NOTE: If you regularly like to shower, swim or dive wearing your (100, 200 or 300 meter rated) wristwatch, then make sure to have your watch checked and water-resistance tested at least once a year (for skin and saturation diving purposes twice a year) just to make sure all the seals and gaskets are in perfect condition. You see, after a while the rubber seals will start to perish, therefor compromising the water resistance. Another thing that can save your watch from drowning is keeping the screw-down crown tightened against the case, and make sure your crystal is free from cracks! Pay attention to all the above and there should be no issues while your having fun on, or underneath the water surface.
Enjoy your Summer!