The Birth Of A President
1956 was an important year for Rolex, as it marked the introduction of the Day-Date. It was a rather practical name, as it precisely described what made this watch special; next to the date at three o'clock was now the day of the week spelled out in full at twelve o'clock. While this may look like a simple addition, it took quite a bit of research and development. Rolex modified caliber 1030 by adding the day mechanism on top, effectively creating caliber 1055. As the disc containing the days of the week was placed above the date, it features seven holes not to obstruct it. It also increased the thickness of the movement from 5.85mm to 7mm. Given its international clientele, Rolex offered the day-disc in several different languages. This also increases the collectibility, and value, of some over others, as not every language is as common.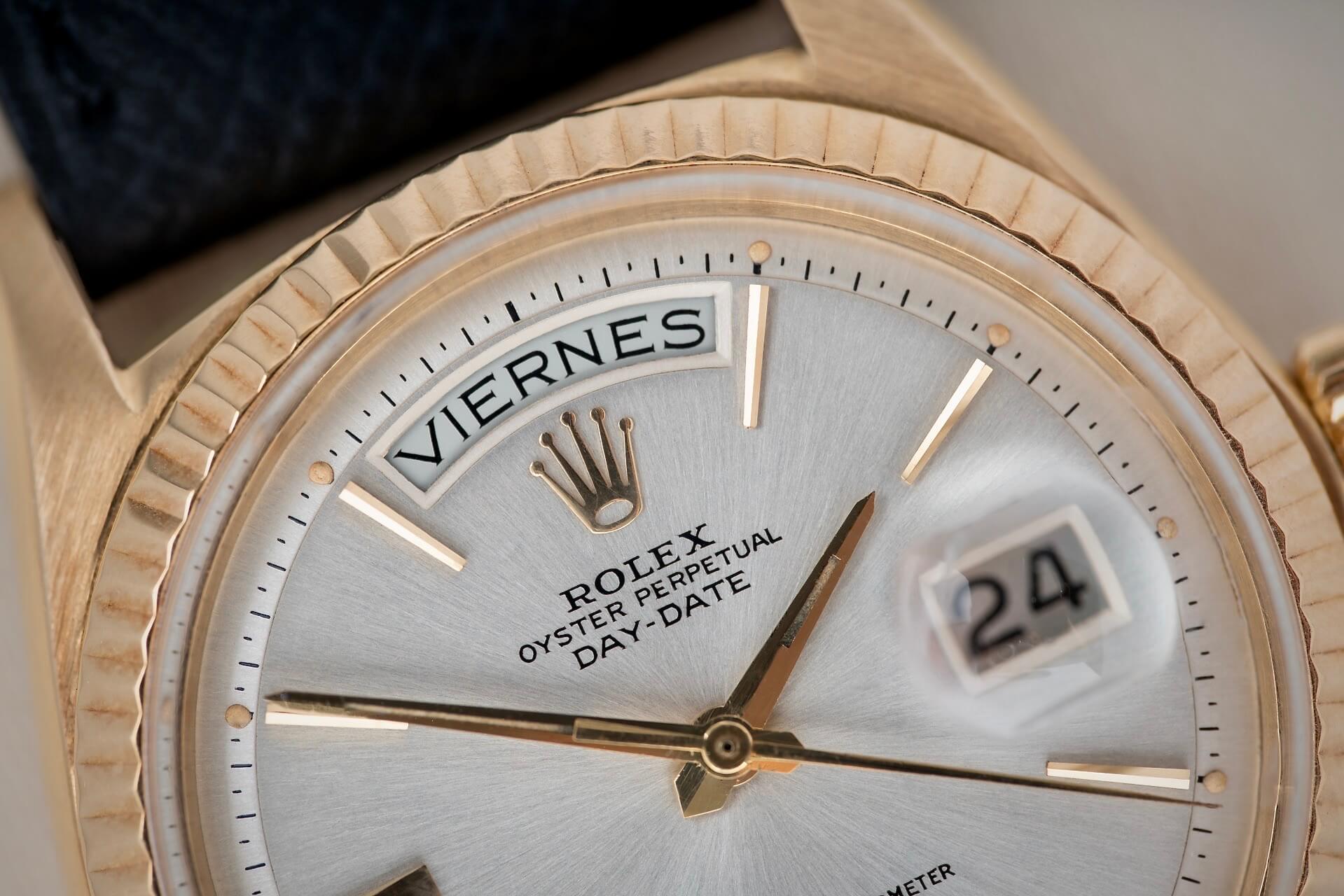 While Rolex offered the Day-Date on a leather strap, it was also available on a new type of bracelet. It was made of three links, with the middle one being the widest. They all had a flat back to sit comfortably on the wrist and were rounded on top. The clasp was hidden, although a gold or platinum Rolex crown indicates to the owner where it can be opened. This type of bracelet is commonly known by its nickname, 'President.' This is a name given to the Day-Date because various US Presidents wore the model while in office. Among them were Lyndon B. Johnson, Richard Nixon, and Gerald Ford. John F. Kennedy could have also been among them, as Marilyn Monroe gifted him one in 1962. It was engraved "JACK, with love as always from MARILYN, May 29th 1962." Apparantly, he didn't know how to get rid of the thing fast enough, for obvious reasons.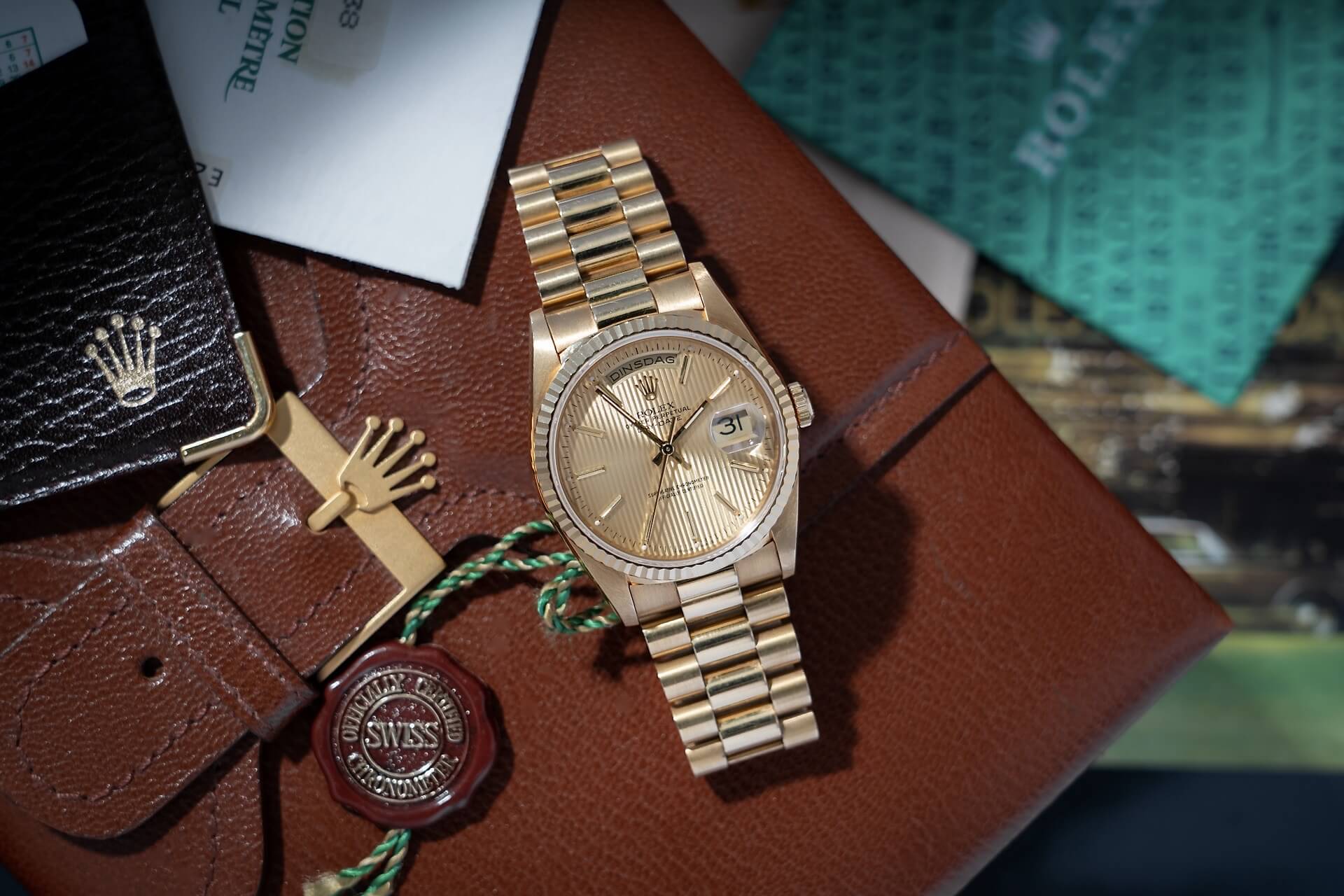 One can see the Day-Date as an evolution of the Datejust, yet with another aim. Ever since its introduction, it was only produced in precious metal, either 18k gold or platinum. Rolex also thought about making it in stainless steel and supposedly made six prototypes, which occasionally come up for auction. While those are cool because of their rarity, it is the heft of the gold or platinum that does add to the appeal of the Day-Date. It underscores its precious nature and cleverly expanded Rolex collection upward.